Production site in Vargashi industrial community
Production site in Vargashi industrial community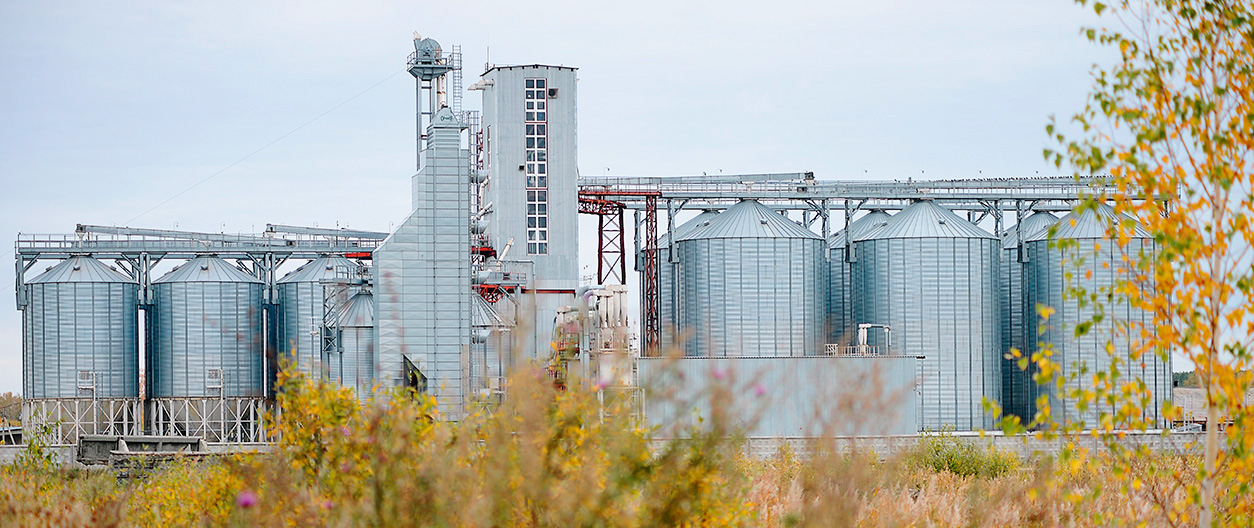 The elevator located in Vargashi industrial community of Kurgan region, Russia, is an innovative grain storing, conditioning and shipping facility with modern high-performance equipment, grain suction machines and transportation system – all the components that contribute to its overall success. The facility was founded in 2012 and now has storage capacity of 12,500 tons of grain crops with prospects for later enhancement up to 40,000 tons when more storage containers are purchased.
The elevator has grain reception capacity of 1,500 tons per day. Grain crops can be loaded for further shipping by railway and road. The production site provides loading facilities for 20 freight wagons simultaneously every day.
The site in Vargashi industrial community has its own industrial technology laboratory which boasts modern equipment. The lab workers meticulously control grain quality placing a special focus on characteristics that will later influence end product quality.

Production site location:

7, Chernyshevskogo St
Vargashi industrical community
Vargashi District
Kurgan Region, Russia

Vargashi railway station (code 82690)
South Urals railway
---